202.247 MPH
WOW !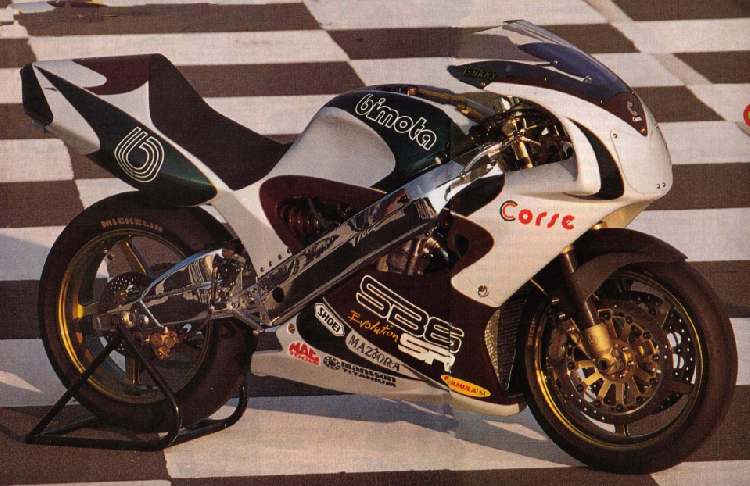 Here is the story of a 202.247 MPH record run by Peter Jones. Reprinted with the Permission of the nice folks at Sport Rider Magazine. I did this the easy way... for me that is, so follow the page number links and click your back button after reading each page to bring you back here. These are fairly big .jpg files, but the story is worth the wait. Enjoy !
---
The North American Importer of Bimota motorcycles, Moto Point, invited me to ride this Corse-modified Bimota SB6 at the Formula USA Pocono Cycle Festival to see if I could get the bike up to 200 mph. I was doubtful of that possibility for the bike, for myself and mostly for the short length of Pocono's front straight. I've heard many claims about normally aspirated motorcycles capable of 200 mph, but I had yet to see one do it--- especially from behind the windscreen.
Page 2
Page 3
Page 4
Page 5
Page 6
Back to M/C Repair Course
---
Copyright © 1999-2002 dansmc.com. All rights reserved.