Point & Flywheel Identification


"And Esau said, Behold, I am at the point to die:
and what profit shall this birthright do to me?"
Genesis 25:32
¶ Well, Esau was right. When your points don't work, your bike won't start, you might as well die. What good is a birthright when you can't ride?
Back in the day, say before 1980, we had points to trigger our sparks. Lots of points. I don't know why it is but there are a lot of styles of points. Now the diameter of the points is mostly all the same at 4 to 5 mm. At least the ones I have looked at and measured are. I have only found one exception. That was on an old 1975 Mercury 4.5 Horse Power single cylinder outboard. It's points were about twice as big in diameter as any normal set of points.
I had one customer who had this engine and he brought it in every year for a new set of points and a tune-up. Now the engine always ran just fine. It would start, idle and run just fine. But there was a reason for my customer's seeming madness. He liked to troll real slow with his fishing line and bait dragging behind the boat. He caught a lot of fish this way.
This engine, with a new set of points could run slower then any engine I have ever seen. I would set the idle as slow as I could. I swear it could idle at under 60 RPM. Amazing. The ignition system for this outboard was tremendously powerful. The shop manual for this engine stated that the points could look all pitted and burned and still run good because the ignition coils put out around 1000 volts. Thing was, when they were pitted and burned the engine could not do it's slow speed trolling thing.
When I put in a new set of big diameter points the super slow speed came back. I tried a new, cheaper set of aftermarket points but it would not idle super low. When I put in a stock set of super wide points, bang, back comes the low idle. Of course, all this has nothing to do with motorcycles because we don't want to go slow, right?
So the diameter of the point does effect engine running but, except for the one non motorcycle example above, most all motorcycle points are the same diameter. Around 4-5 millimeters. However, the parts that the actual point is attached to vary all over the place. One would think "Make them all the same" and save money but nooo... they all have to be different. Maybe there are copyright issues I am not aware of.
This sets up a real problem when point replacement time comes. Especially when the points set is older than most of the 'Parts Man", my mistake "Parts Person", who is trying to get them for you from a factory source who wishes that all these old bikes would just fade away like old soldiers. For example the old Honda Trail-90s had no less then three different types of Point Sets over fourteen years. They were made by Kokusan, Nippon-Denso, or Hitachi.
Now most of these points were made by people who were proud of what they were doing so they liked to put their Logo on everything, so you could tell you were getting the genuine article, as it were. That is what this whole page is about, although you are right. It has taken me quite while to get to it. Here are a bunch of strange Trademarks and who they belong to. This should help you in figuring out which set of points goes where.
This is not an exhaustive list although it did exhaust me trying to figure it all out. There have been many obscure Point Set and Ignition manufacturers in business over the years. This probably covers about 95% of what is out there. If you run across one not listed here E-Mail me with some clear pictures and I will add them.


| | |
| --- | --- |
| Kokusan Flywheel Trademark | A slightly different Kokusan Trademark |
| Another Kokusan Trademark | Still another Kokusan Trademark |

Hitachi Trademark


Hitachi Flywheel, No Trademark

Nippon-Denso Points


Denso/Nippon-Denso Flywheel, No Trademark
| | |
| --- | --- |
| Mitsubishi Points Trademark | Mitsubishi Flywheel Trademark |
| Mitsubishi Points Trademark | Mitsubishi Flywheel Trademark #2 |
As points have started to disappear we have some new manufacturers like Central who have started to make replacement Point sets for bikes whose manufacturers have abandoned them to their fate. Other manufacturers have started separate companies to manufacturer Points Sets. So we see Dallchi, who appears to be part of Mitsubishi, come into being. At least that is what I think. As I write this in 2016, a lot of these companies have probably gone out of business too.



Central Points


Dallchi which appears to be a
Division of Mitsubishi
We also have European companies too.



Bosch Trademark
BMW & Other European Makes
Made in Germany


Femsa Trademark
Bultaco & Other European Makes
Made in Spain


Motoplat Trademark
Montesa, Penton, others
Made in Spain

Dansi Points
MV, Benelli, Minarelli, Lambretta
Name is Trademark.
Made in Italy.


Dansi Flywheel
Lastly, we have the British Lucas. They do not seem to have a separate Trademark either, only their name, Lucas.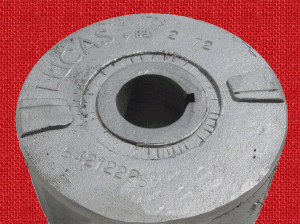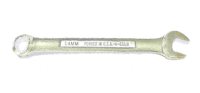 &nbsp&nbsp&nbsp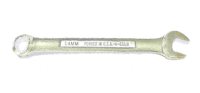 &nbsp&nbsp&nbsp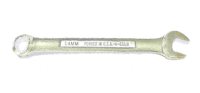 Did this page help you? Would you like to help us? If so
Click HERE
Copyright © 1999-2016 dansmc.com. All rights reserved.