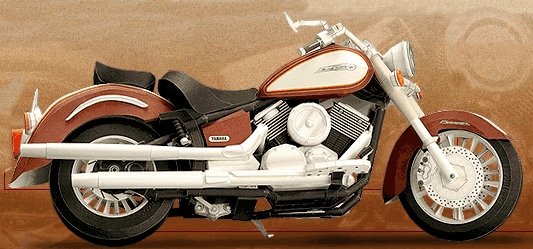 Motorcycle Paper Models
If you are too poor to get a new motorcycle, how about a FREE paper model of one?
Can't beat the price. These are from Yamaha. Kinda neat!
Only one problem. Yamaha closed down their Paper Crafts website on September 30, 2018.
Yamaha stated that you cannot make any money off their paper models
so I guess that means it is OK to give them away free. Right? Enjoy!
A PDF on making Tires is HERE.

Practice Parts Sheet is HERE.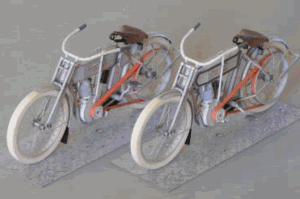 Here are links to two nice old Harley-Davidson paper models.
If you are really into these paper models You may find more from Yamaha at the Internet Archive HERE.
Look to the left for animals and seasons and such.
You may have to bang around a bit to find what you want.
Remember, I only work with motorcycles.


Back to M/C Repair Course

Did this page help you ? Would you like to help us ? If so Click HERE
Copyright © 1999-2003 dansmc.com. All rights reserved. Updated in 2019